We realize that many aspects of our vision cannot be achieved by Riverdale Park alone, and will require cooperation with neighboring communities and regional institutions to create the future we desire. We expect that our town will take the lead as we build a brighter future for our region.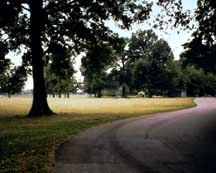 Sustainability is the guiding principle of our vision for Riverdale Park. A sustainable community is one where the vitality of growth and development is balanced by the desire to conserve and renew human, economic, cultural, and ecological resources. The town has many characteristics of a sustainable community, but we must carefully plan to build on what now exists to ensure a positive future for ourselves and generations to follow. This future includes a town with a variety of appealing housing options, well-maintained streets, easy access to businesses, and superb education. It includes the opportunity to live in harmony with the natural world, and to explore different cultures, the arts, and recreation. Current residents will be proud of their community and prospective home buyers and business owners will aspire to live and work in Riverdale. We believe the Town of Riverdale Park will continue to be an attractive community by promoting responsible development and renovation of existing structures, and by implementing a plan to insure that infrastructure is well-maintained. Attractively designed and well-kept buildings, streets, and parks will reflect our pride in this historic community. Ours will be a town well-served by mass public transportation, yet easily accessible by private auto for residents and town visitors. It will be pedestrian friendly and provide safe passage to areas of education and play for our children. While we are a residential community, we will work to provide easy access to local businesses and industries.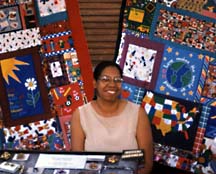 Future town visitors and residents will note a community made vibrant by the connections between jobs, goods, services and profitable investments. Local business leaders will expand their operations to better serve the local market. Sights and sounds of construction will be common as local landlords recognize the wisdom of rehabilitating properties, and investors clamor to make better use of previously developed land. Rejuvenated commercial centers will provide places for neighbors to meet while getting items needed for daily living. In turn new jobs will allow residents to escape the life of the unemployed,the underemployed, and the involuntary commuter. Riverdale Park will become a model of suburban revival and will prosper through cooperation between private and public sectors.
To meet the challenge of educating citizens for the next century, Riverdale Park residents will actively participate in the creation and maintenance of educational excellence in our children's schools. Students represent Riverdale Park's future and our town will facilitate as far as possible all positive learning environments. A sense of overall community among Riverdale Park children and Riverdale Park parents will prevail. The Town of Riverdale Park will honor every parent's choice in the matter of their children's education, whether it be in the public schools, at private academies, or through home schooling. Parental involvement ensures educational success and our town will enjoy high levels of parental participation. As our local elementary school regains its status as a neighborhood school, it will again be a focal point of the community--a place where Riverdale Parkers of diverse backgrounds and experiences meet and forge strong bonds while working together to foster success among our children.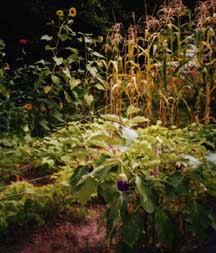 Riverdale's wealth of natural resources will continue to enhance our urban setting. Preserving the Northeast branch of the Anacostia River, extensive park land, diverse indigenous wild life, and large stands of mature trees will make Riverdale Park an attractive place to live. We recognize that since humans first occupied this area, people have made extensive alterations to the natural environment. While we cannot reverse most of the changes brought on by the transition from wilderness to city, greater attention to environmental issues will have a positive impact on the long term sustainability of Riverdale Park as a community. Our efforts as a town will enhance the environment and the quality of life by drawing on Riverdale Park's human resources to restore a positive balance.
Finally, we believe that one of the central ingredients in building and sustaining Riverdale as a community is a healthy artistic, cultural, and recreational environment. In our vision of Riverdale Park, cultural activities that draw the community together will become an important aspect of life in town. Riverdale Park Day, an annual celebration of our town's history and diversity, will include music, children's activities, and historical displays and will expand to become a truly town-wide event. During the rest of the year, the town and community groups will sponsor concerts at the Riversdale Mansion and on its grounds, ethnic festivals, historic house tours, farmers' markets at the town center, and photo and art exhibits that will celebrate the area's visual artists. The town's parks and playing fields will swell with families and fans for softball, soccer, basketball, and other recreational activities.
Our vision is of Riverdale Park as a prosperous and harmonious community. Neighborhoods with a wide range of attractive housing lining well-maintained streets will have easy access to businesses for shopping and jobs. Excellent educational opportunities will be available for all residents, regardless of age or economic status. Citizens will have constant contact with nature in well-managed open spaces, and will live in balance with the environment. Finally, both townspeople and visitors to Riverdale Park will be able to enrich their lives through artistic, cultural, and recreational activities.
Perspectives and Goals
As part of the vision process, we examined the current state of Riverdale Park, and identified specific actions for implementing our vision We hope that these "perspectives and goals" will clarify and give depth to the vision itself. There are six distinct categories we feel are critical to the future of our town: (1) lnfrastructure and Building Standards, (2) Traffic and Transportation, (3) Environment and Open Space, (4) Business and Economic Development, (5) Schools and Education, and (6) Arts, Culture, and Recreation. We consider each area in turn below.