Back by Popular Demand - the Holiday House Tour!
by Chris Davis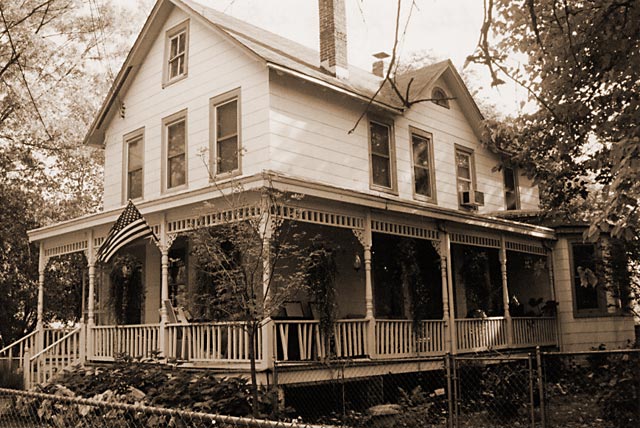 After several years of showcasing our historic real estate in the fall, the Preservation Association of Riverdale Park is returning to the popular holiday house tourthis year Sunday, December 8, from 2:00 to 6:00 p.m. Featured will be six Victorians, Bungalows, Foursquares, and Colonials in the soon-to-be official historic district north of East-West Highway and east of the B&O tracks. Each house will be decorated in the spirit of the winter holidays.
Houses open this year include 4913 Ravenswood Road, 4907 Ravenswood Road, 4906 Somerset Road, 4804 Sheridan Street, 4805 Sheridan Street, and 6311 49th Avenue. As every year, docents are needed to serve in the houses; each docent works for 2 hours and then takes the tour for free. If you would like to help out, please contact Chris Davis.
Tickets are $10 a person, including children and senior citizens, and will be on sale beginning November 25 at the Riverdale Park Town Hall, 5008 Queensbury Road; the Riversdale House Museum, 4811 Riverdale Road; and the Riverdale Bookshop, Queensbury Road at the train crossing. The tour begins at the Riverdale Bookshop with a 2:00 p.m. slide show about the houses' history, hosted by the always-entertaining Doug McElrath, co-author of the award-winning book, The Riverdale Story: From Mansion to Municipality. Tours are self-guided and include refreshments. Tickets will be sold the day of the tour until 4:00 p.m. This year be sure to check out our history- and restoration-themed raffles.
Inside the Town Crier is a flyer about the tour for you to pass along to friends and relatives. On behalf of this year's homeowners, we look forward to having you as our guest!
Chris Davis, Ward 4 Councilmember, is President of the Preservation Association of Riverdale Park; 301-277-6615; chris-davis@earthlink.net.