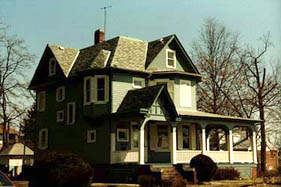 Riverdale Park is home to about 5,000 economically and culturally diverse people, both long-time and new residents. We are a family-oriented community. Our many places of worship reflect a multi-denominational character, and most of our children attend neighborhood schools. Young adults who were raised here are returning to raise their own families because of the small-town ambiance in a suburb close to Washington, D.C.
You can find Victorian and Craftsman style homes built in the late-19th-century and early-20th-century, Capes and Bungalows built before World War II, as well as Split Foyer and Ramblers built in the latter half of this century. New houses in a variety of architectural styles can be found throughout the town. Tree-lined streets connect residential and business areas.
A few miles north and east of Our Nation's Capitol, Washington, D.C., Riverdale Park is close to a large number of museums (don't miss the squished penny museum!) and art galleries. The metropolitan area also has quite a few places to see plays, dance and musical performances of all sorts. A center of higher-level education, the D.C. metropolitan area is home to a number of public and private universities.
We are Inside the Beltway, but you can ignore the politicos if you want to!
---
The following data was obtained from http://www.realtor.com.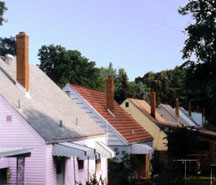 In the first half of 1999, the average home sold for $116,927. Houses range in price from approximately $90,000 to $160,000. The average house is roughly 1500 square feet, and sits on a quarter acre lot. We have a number of Real Estate agents who live in town who can give more up-to-date information on the housing market.
There are both single family homes and apartments for rent in Riverdale Park. Single family homes rent for $850 - $1200. Call the Apartment Rental Offices for the apartments in town to get the latest rates for apartment rentals.